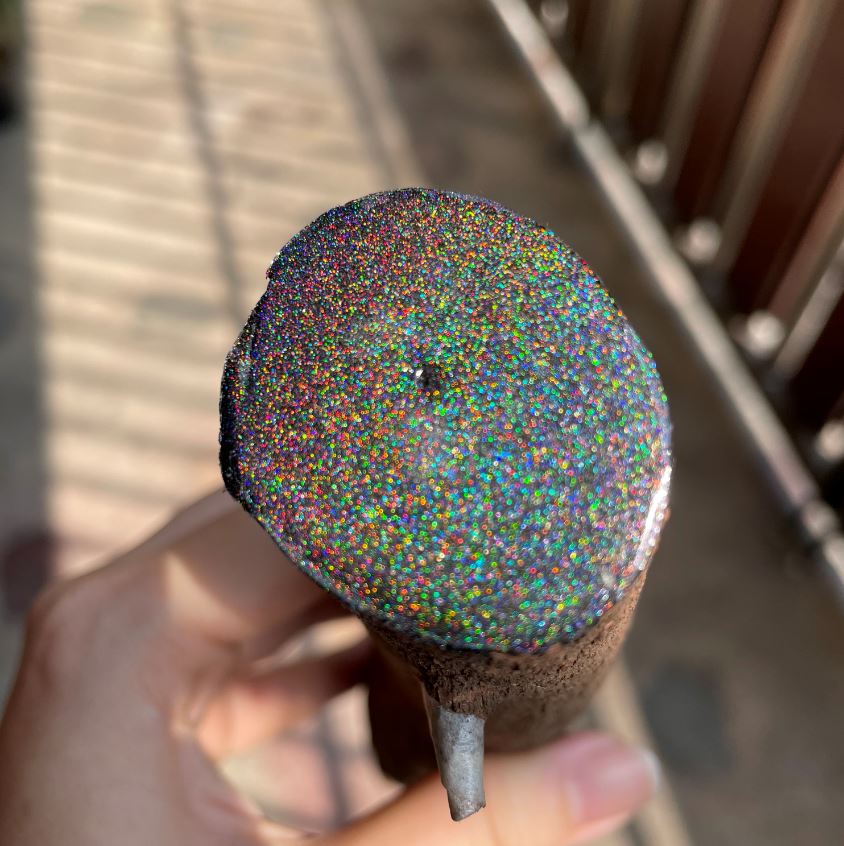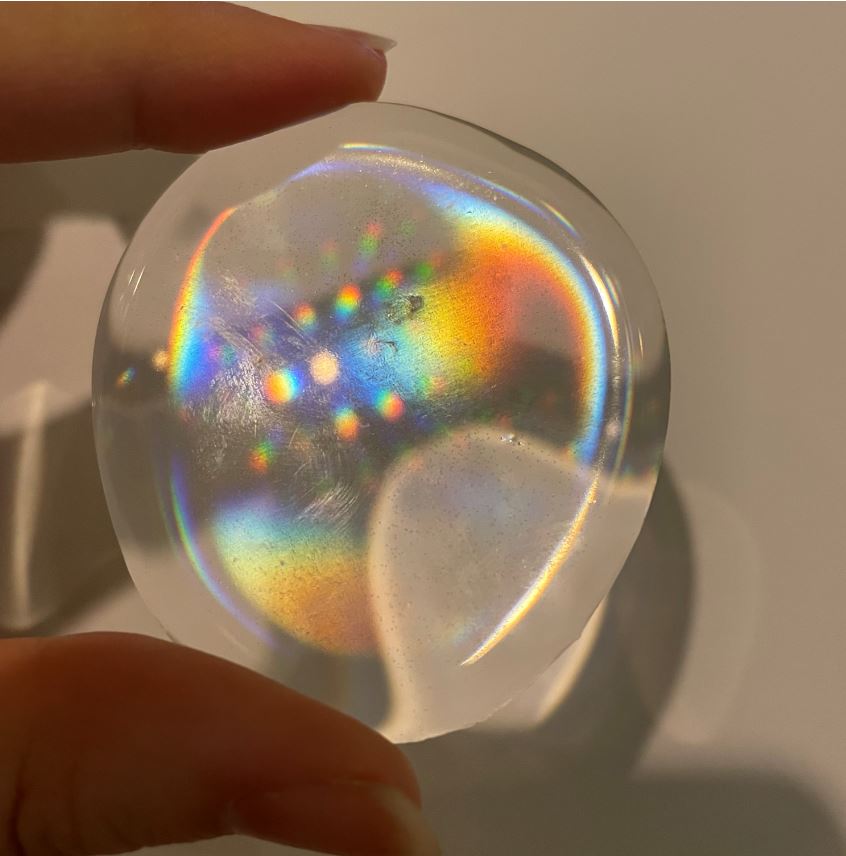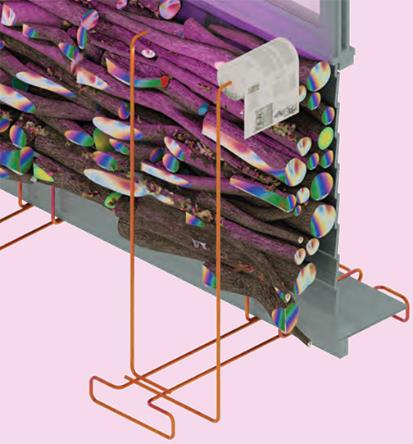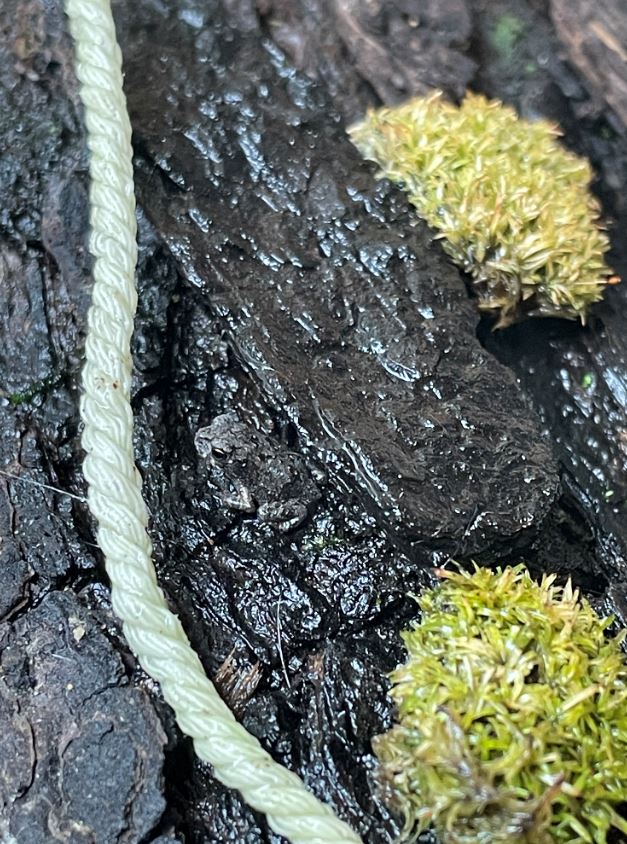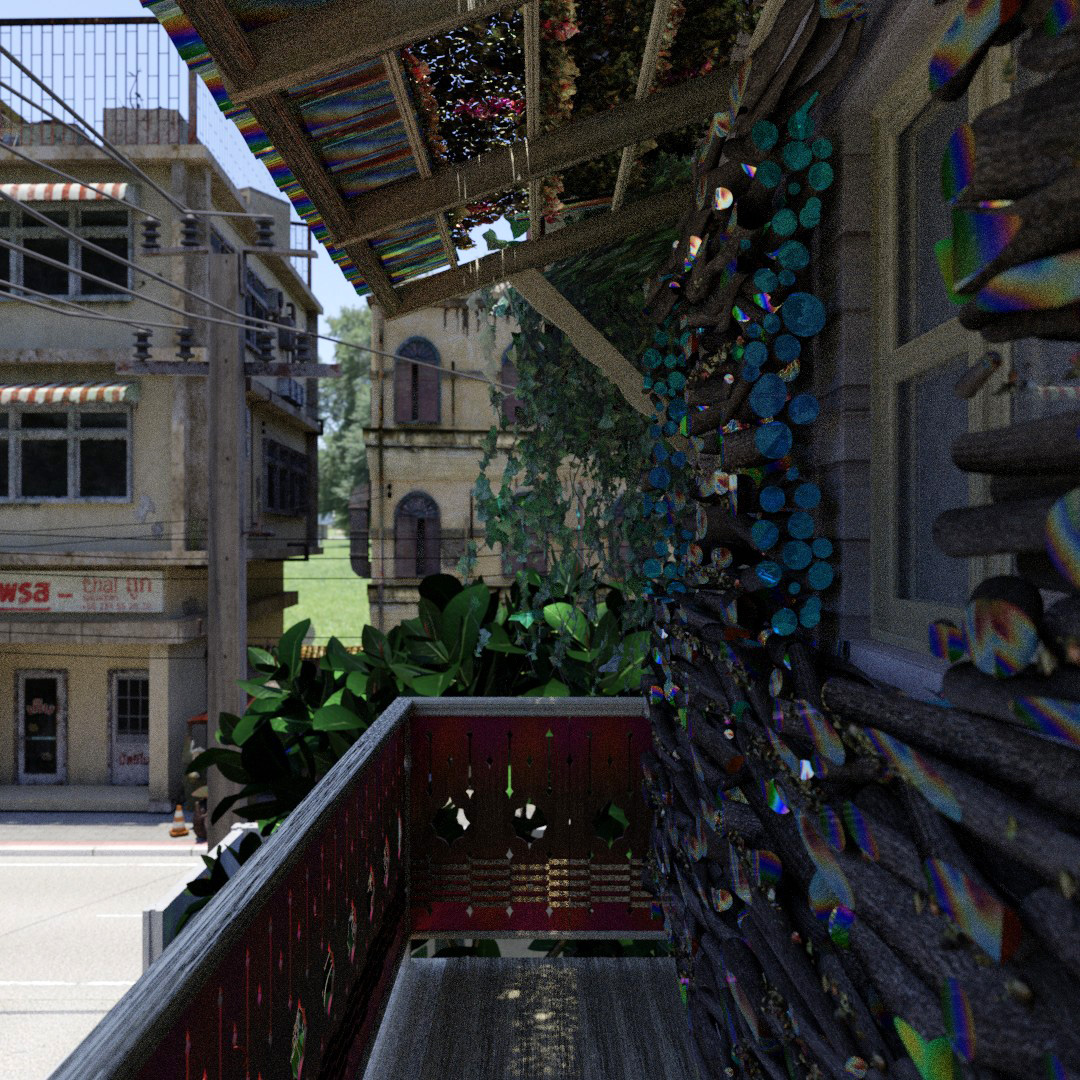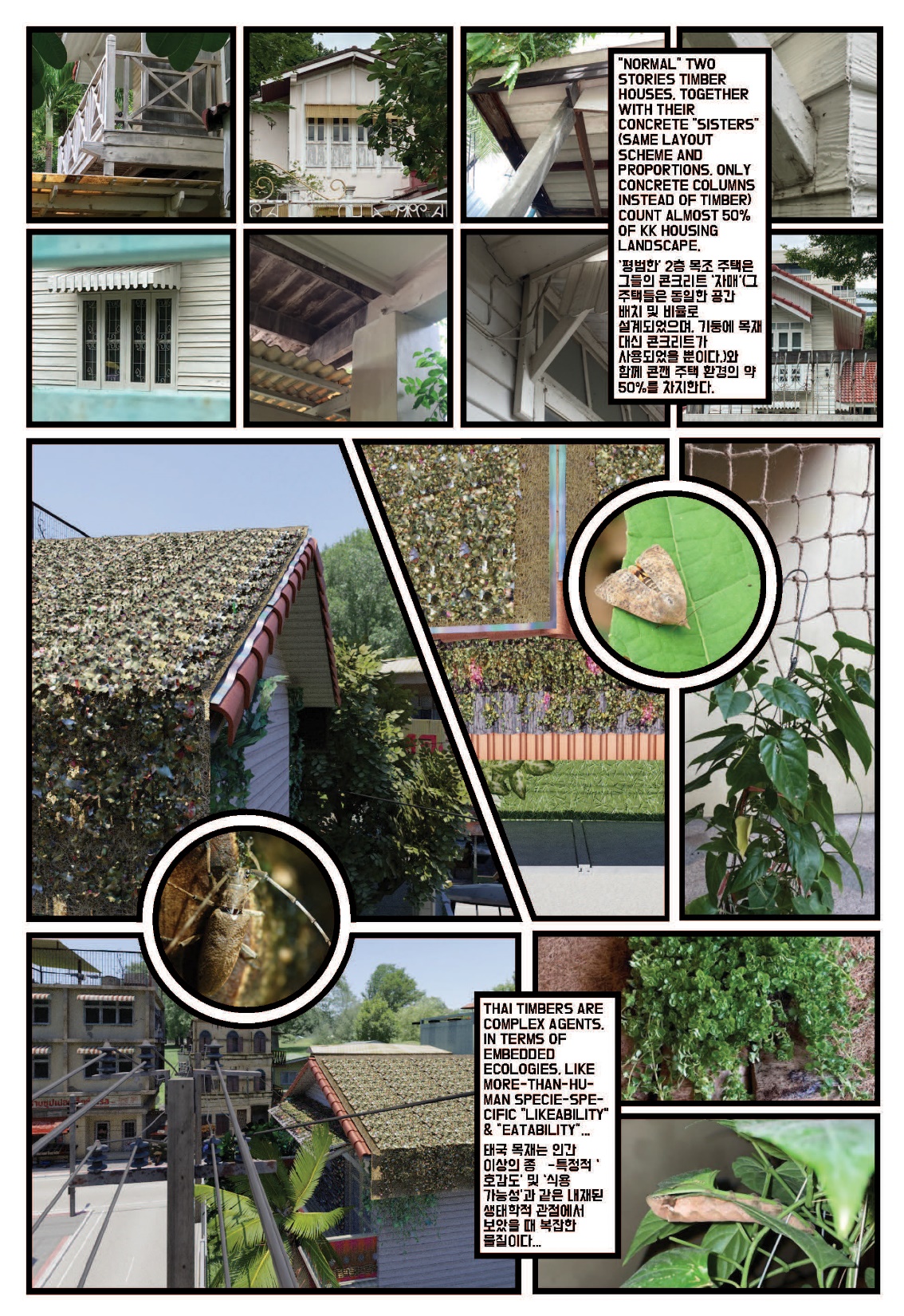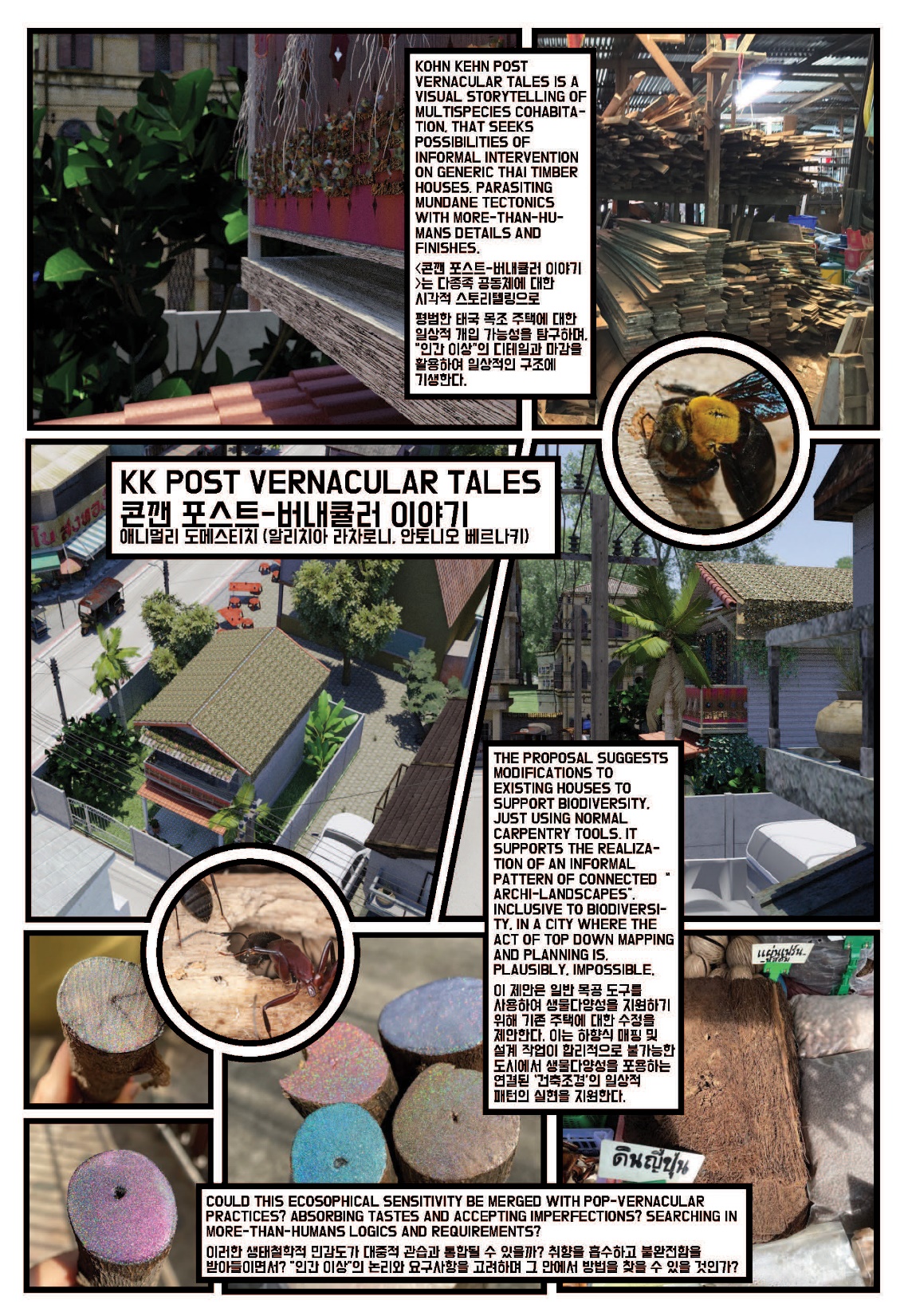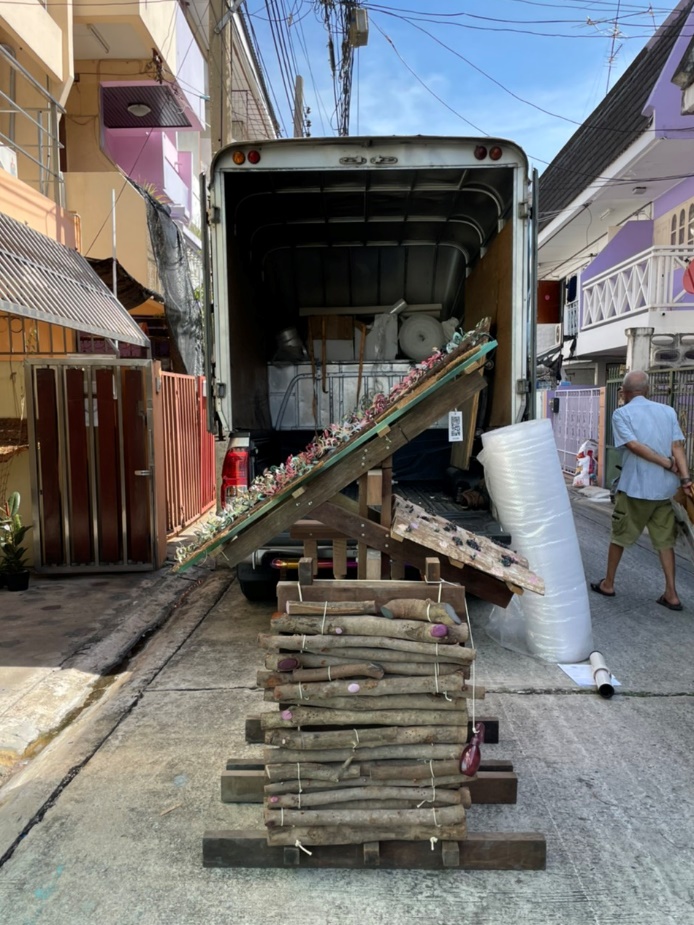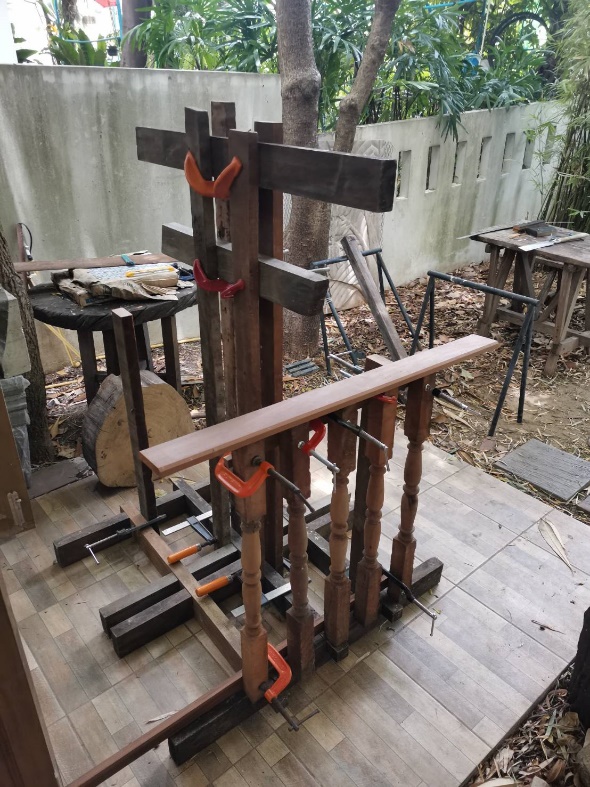 KK POST-VERNACULAR: DIY practices of more-than-human care is a new speculative proposal developed exclusively for the Seoul Biennale of Architecture and Urbanism 2021, applied to the city of Khon Kaen.

The proposal invites to rethink novel dimensions of active cohabitation, assuming the affirmative status that we must "staying with the trouble" (as multispecies feminist Donna Haraway argues in her last essay) and imagine new ways to reconfigure our relations to the earth and all its inhabitants. Looking at BKK in relationship to the rushed development of its countryside, to its urban morphology and typologies, to its scarce green areas and its informal habits and practices, "BKK POST-VERNACULAR" finds territories of possibilities among informalities, microeconomies and novel tastes, by taking care of micro-realities and promoting new pragmatic alternative scenarios embedded in existing entangled communities.

THEME AND TOPICS

The proposal operates connecting 2 of the suggested topics:

HERITAGE / MODERN

A field research on BKK "generic" two stories timber houses will be developed to study specific characteristics of an overlooked but widely popular housing typology. In Fact these "normal" timber houses, together with their concrete "sisters" (same layout scheme and proportions, only concrete columns instead of timber) count almost 50% of BKK housing landscape. They mainly have been built by family carpenters, who are still in charge with their daily maintenance, like changing planks, repainting, etc.

Intervening on the generic, on what could be called the "contemporary vernacular", seems a relevant consideration for a proposal that has the mindset of "going to scale", bridging the gap between micro realities and urban considerations.

NATURAL / ARTIFICIAL

The proposal mainly touches the fourth crossroad, 'empirically' researching and visualizing novel ways of living together, humans and non humans, overcoming anthropocentrism in the construction of our built environment, and suggesting new notions of beauty through the articulation of a multiplicity of materials with different origins and conditions, needs and perspectives, especially in the current framework of the climatic crisis and biological annihilation. Could this fundamental ecosophical sensitivity be merged with pop-vernacular practices? Embracing an aesthetic beyond the typical "sustainable-sounding" look, absorbing trends, and accepting imperfections? Searching in more-than-humans logics and requirements, seeds for new, artificially natural, aesthetic repertoires?

Moreover:

TIMBER TASTES_The proposal reflects deeply on the ecologies and economies of Thai timber, and its more-than-human "likeability". Understanding and communicating mechanical properties, "eatability", habitat potential for urban animals, carbon absorption and growth speed, location of different species within the city, of disposals places and scrapyards, easiness of gardening, d.i.y. and customization potentials, it unveils a complex entangled ecosystem made up of multiple actors and voices, all connected, across scales and needs, through one of the most "normal" building materials.

NETWORKED ARCHILANDSCAPES _ The proposal suggests modifications to existing houses to support biodiversity, that are feasible using normal carpentry tools, making potentially possible the realization of an informal pattern of connected biodiversity supportive "archi-landscapes", in a city where the act of top down mapping and planning, as conceived in western terms, is by any means, impossible. Those archi-landscapes could become "tools" for building biodiversity, providing connectivity, redundancy, diversity from a bottom-up perspective.