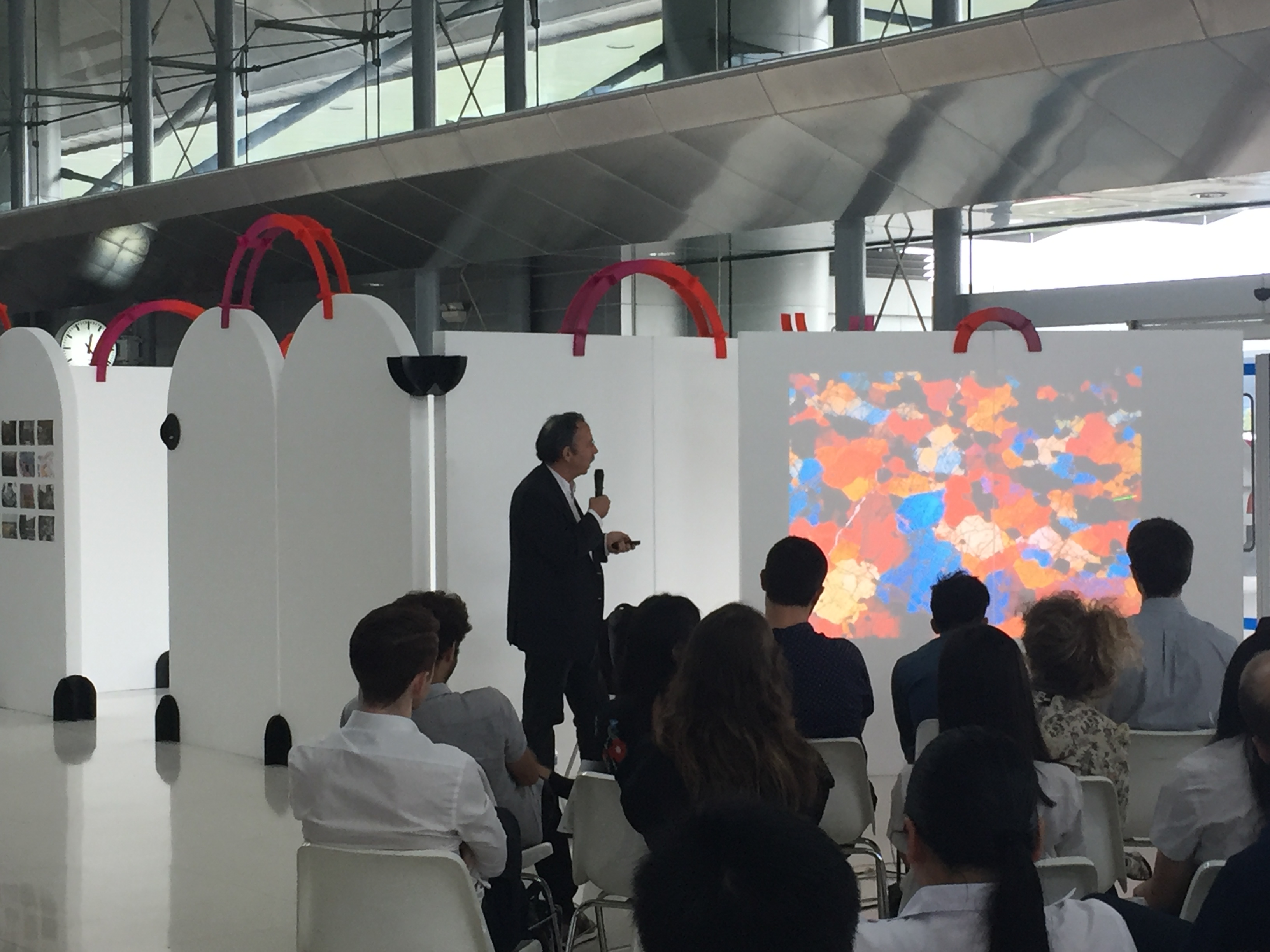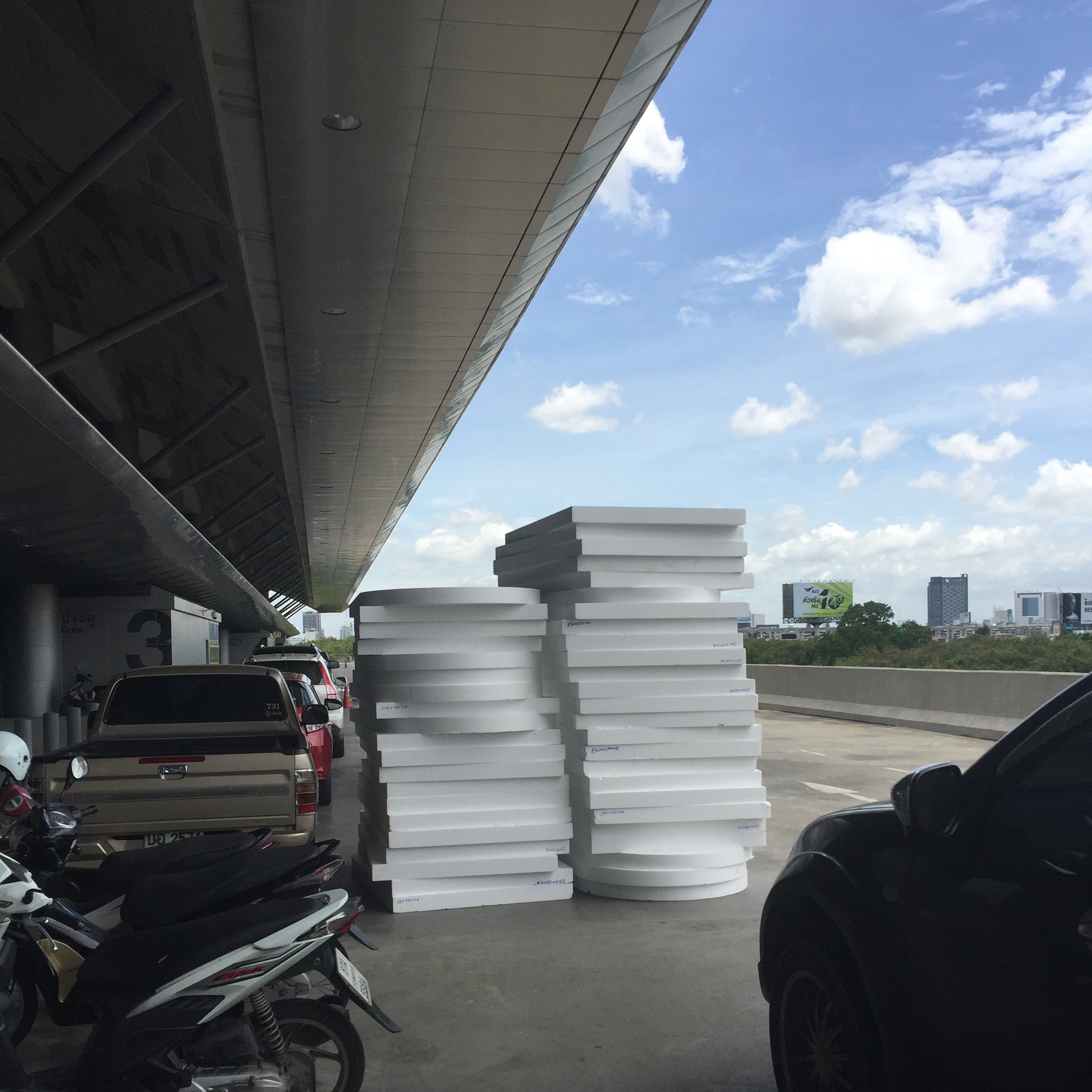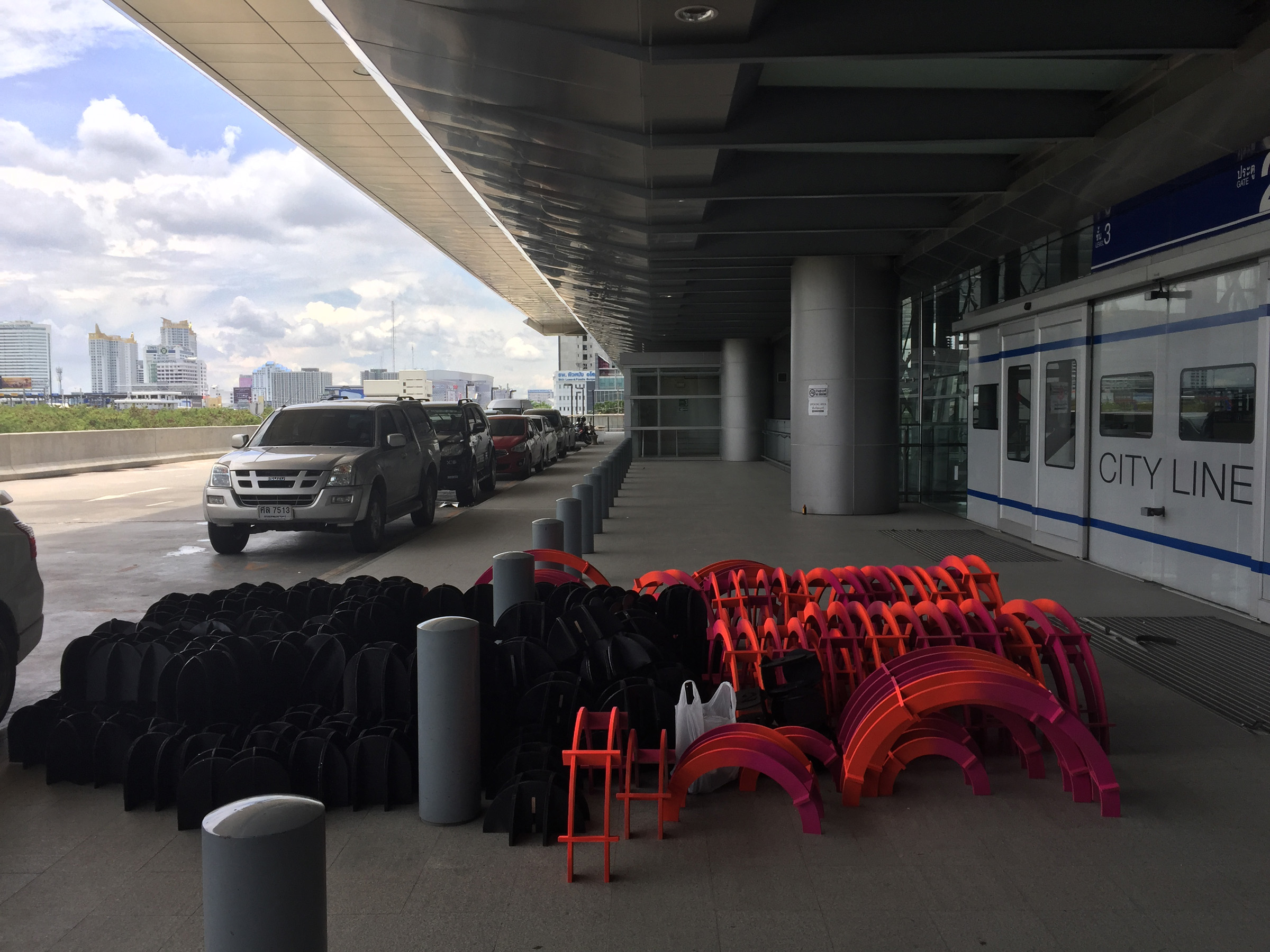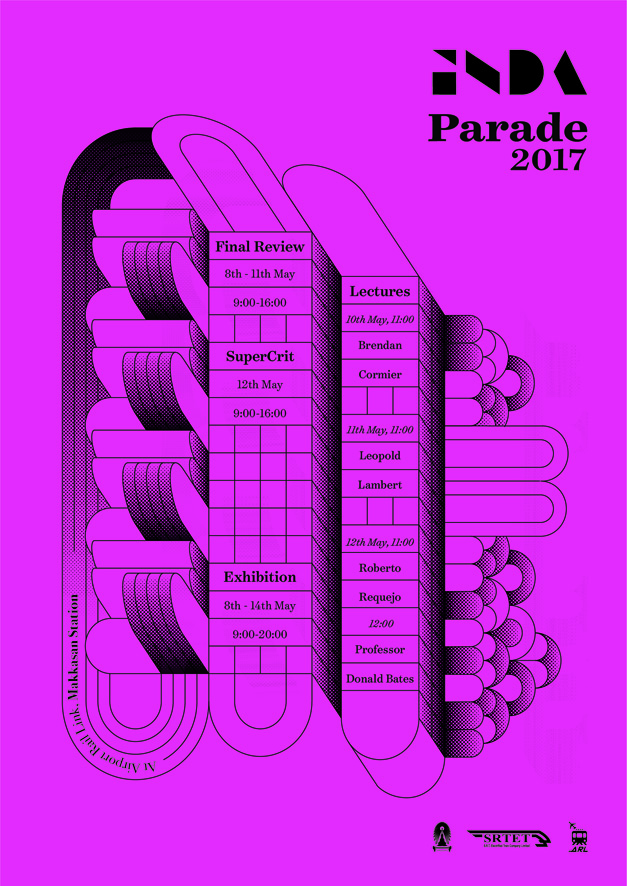 INDA Parade 2017

Location: Makkasan Airport Link Station Bangkok Type: Temporary Exhibition and Event Installation Status: completed and demounted
Year: May 2017 Collaborators: Kornkamon Kaewprasert, Kanyaphorn Kaewprasert


INDA Parade 'is' INDA in its most enthusiastic and sincere expression.

One year of creative pursuit is condensed in a single week, celebrated with dialogues, reviews, exhibitions, and other sharing events.

Meanwhile the works of all courses, workshops, and programs of INDA are showcased in an exhibition that is open to the public, that becomes INDA's home for most intense week of the year.

The scheme with 3 clusters of review spaces separated by 2 large exhibition areas showcasing work across all years, was structured along a prominent central 'street' that facilitated encounters among students, instructors, and guests, keeping the 'backastage' movements on the exterior sides.

The main installation panels have been realized in styrofoam and they've been shaped with circular profile through a custom made giant foam wire cutter.

The panels were connected with slot-in arch-shaped components, fabricated in the new INDA CNC Lab.

The flexibility and versatility of the system has been one of the primary objectives, as all components are now being reused in the recently renovated INDA studio spaces.