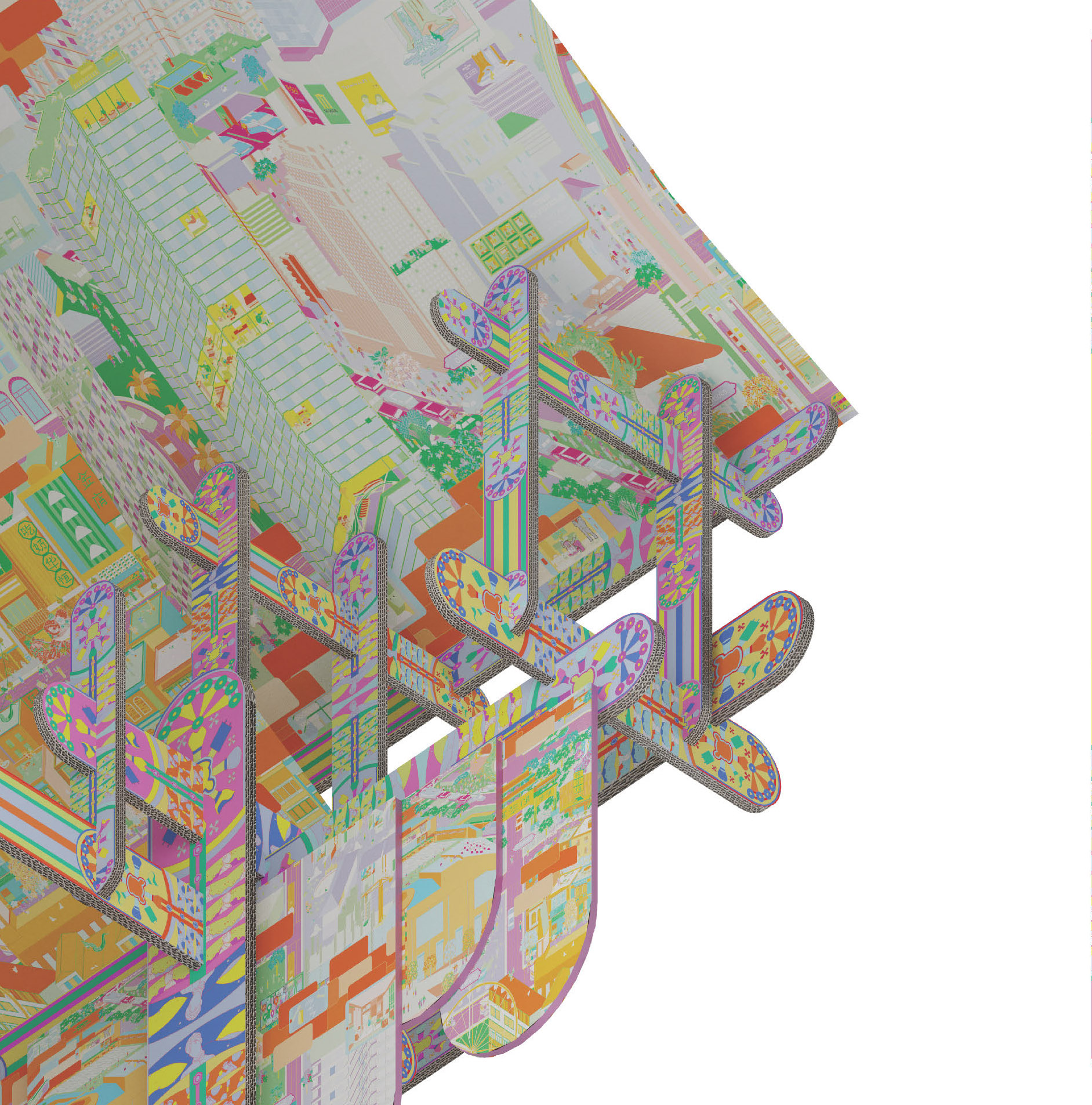 BKK K-Pop Transurbanism
Location: Bkk -Seoul
Type: Installation
Status: finalist
Year: August 2020
Collaborators: Kanchaporn Kieatkhajornrit, Pattharaprapa Thongprasert



BKK K-Pop trans-urbanism is a proposed empirical research to reflect on the huge effects, both online and offline, of Kpop culture in Bangkok. KPop phenomena, obviously extremely relevant in Korea, have been generally omitted from critical dissertations as mistakenly associated with only a few epidermical aspects. Since the saboted Tulsa rally and endorsement to Black Lives Matter movement, and the most recent financial support to the students protests in Bangkok, it has been evident that Kpop fandoms are redefining different forms of togetherness and politics, exercised both online and offline, in remote gatherings and in the physical space of our cities.

Those digital interactions expand and solidify the sense of proximity in virtual means, supported and vehicoled through specific "tones", like the use of cuteness. Though cuteness fragile micro realities emerging online find offline comfort and space, materialized in the architecture of tiny crafts, markets, and urban interiors. These micro exchanges, based on shared rituals of affections, are the first moments to root offline encounters.

Without forgetting a critical sight, we could recognize in the Kpop fandom a transurban model of close connections with distant crowds, based on relations between consume, trends, and entertainment, made of a heterogeneous materiality of affections, bodies, platforms, crafts, and social media. It's relevant to know more, to understand how these new forms of publics navigate, express themselves, and influence the territories of our cities.